Independence Automotive Accessories by K&N Filters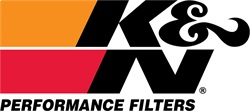 K&N Filters automotive parts are available to you in Independence, MO at Chux Trux! Find all the K&N Filters accessories you need including Air Cleaner Assembly, Air Cleaner Base Plate, Air Cleaner Cover, Air Cleaner Intake Hose, Air Cleaner Mounting Gasket, Air Cleaner Vent Hose Adapter, Air Filter, Air Filter Cleaner And Degreaser, Air Filter Wrap, Air Intake Adapter, Air Intake Kit, Engine Air Box, Fluid Filter, Oil Breather Cap, Oil Filter, and much more!
About K&N Filters
K&N Engineering, of Riverside, California, is the inventor and leading innovator of reusable cotton gauze filter technology for automotive applications. From humble beginnings as a family run business over 35 years ago, K&N Engineering, now a truly global company with offices in the U.K. and the Netherlands, continues to exist as a family owned business with an enthusiast mindset and a direct connection with motor sports that carries over throughout all levels of management and manufacturing. Today, K&N exists as both the sales and brand leader for performance filters, and maintains a stocking catalogue of over 3,500 part numbers, including an extensive line of both factory replacement drop-in filters, FIPK (Fuel Injection Performance Kit) applications, and its line of innovative Performance Gold oil filters. The cornerstone of K&Ns philosophy has been, and continues to be, that automotive performance does not have to have a shelf life, or to stand at odds with the quality of life of the purchasing consumer or others. Put simply, the benefits of increased performance associated with K&N filters contributes meaningfully towards money savings, fuel savings, and a dramatic reduction in environmental waste for the life of the vehicle in which the filter is installed. K&N appreciates that a little education goes a long way in helping consumers take an active role in thinking for the first time about air filters, and then taking an active stance in choosing the filter that is right for them and best reflects their values and needs. With this choice made, K&N consumers become K&N advocates for life, giving lifetime another layer of significance.
About Chux Trux
Chux began as an idea back in 1990. At the time there were very few automotive accessory stores and mini trucks were very popular. I was a mini truck enthusiast. After working in the world of auto parts for most of my life and after that the cell phone business and part time pin-chaser in a bowling alley, I put together a business plan using books from the library, consulted with some guys I knew from a local wholesale automotive supplier and started going to banks for funding. I visited quite a few banks but after about 9 months, I was granted an SBA backed loan and started looking for buildings. After a long search I ended up at a small shop that sat way back off the road in Independence, Mo. on the east side of Kansas City. The building had been a Taylor Rental store (division of Stanley Tools) and Taylor had many years remaining on the lease even though they had closed the store. On June 1, 1991 Chux Trux opened for business. The first day I sold 1 bugshield. That's all. The first month we totaled 12,000 in sales. Same the second month. There was one other employee at the time but he didn't always show up for work. After a month went by, I let him go. For the next two months I sold and installed everything. The business was growing. In September, Shawn Shipers wandered in and we hit it off. I asked him if he needed a job and he said yes. He was from Pattonsburg, Mo. I had never heard of it. Today, we have grown to multiple locations with over 2 dozen employee's, including a commercial division selling B2B including car dealers, contractors, municipalities and more.