Independence Automotive Accessories by KC HiLites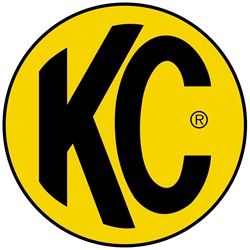 KC HiLites automotive parts are available to you in Independence, MO at Chux Trux! Find all the KC HiLites accessories you need including Back Up Driving Lamp, Driving Light, Fog Light Assembly, Fog/Driving Light Cover, Fog/Driving Light Mounting Bracket, Fog/Driving/Offroad Light Bulb, Fog/Driving/Offroad Light Lens, Head Light Guard, Lamp Wiring Harness, Light Bar, Offroad/Racing Lamp, Tail Light Assembly, Turn Signal Light Assembly, Turn Signal/Side Marker Light Assembly, Worklight, and much more!
About KC HiLites
Every manufacturer tests their products. It's part of the process. At KC HiLiTES however, our ideas spend a lot of time in the laboratory before a light is even prototyped. We try to view our ideas as our customers do from the original inception to the final inspection. Is there a need; how can we best fill the need; how bright a light; what color of light; what shape pattern is needed; which housing is best suited for the application? These are just a few of the issues that we address before we really get started prototyping a new lighting unit. We prefer to test them in the real world of high performance racing. Since way back in 1970, feedback from professional drivers has helped steer our designs in the right direction. This open dialog with racers and enthusiasts has helped us to continually refine our thinking, and it shows in the performance of our products. It's also safe to say that every KC HiLiTES product that makes its way to market has graduated with honors from the school of hard knocks. At KC HiLiTES, we didn't become the dominant force in auxiliary lighting overnight. In fact, we've been traveling down that road for over 35 years, paved or not. Over that time, we've designed, engineered and manufactured the most advanced auxiliary lighting available. In the process, we've also built a rock solid reputation for quality and performance. That's why more and more drivers ask for KC HiLiTES by name. As the original manufacturer of off road auxiliary lighting, KC HiLiTES not only set the standard for the category, we created it. And while our thinking has always evolved, look close and you'll see a bit of our pioneering spirit in every new KC HiLiTES product.
About Chux Trux
Chux began as an idea back in 1990. At the time there were very few automotive accessory stores and mini trucks were very popular. I was a mini truck enthusiast. After working in the world of auto parts for most of my life and after that the cell phone business and part time pin-chaser in a bowling alley, I put together a business plan using books from the library, consulted with some guys I knew from a local wholesale automotive supplier and started going to banks for funding. I visited quite a few banks but after about 9 months, I was granted an SBA backed loan and started looking for buildings. After a long search I ended up at a small shop that sat way back off the road in Independence, Mo. on the east side of Kansas City. The building had been a Taylor Rental store (division of Stanley Tools) and Taylor had many years remaining on the lease even though they had closed the store. On June 1, 1991 Chux Trux opened for business. The first day I sold 1 bugshield. That's all. The first month we totaled 12,000 in sales. Same the second month. There was one other employee at the time but he didn't always show up for work. After a month went by, I let him go. For the next two months I sold and installed everything. The business was growing. In September, Shawn Shipers wandered in and we hit it off. I asked him if he needed a job and he said yes. He was from Pattonsburg, Mo. I had never heard of it. Today, we have grown to multiple locations with over 2 dozen employee's, including a commercial division selling B2B including car dealers, contractors, municipalities and more.