Independence Automotive Accessories by Extang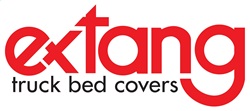 Extang automotive parts are available to you in Independence, MO at Chux Trux! Find all the Extang accessories you need including Cargo Area Light, Cleaner/Protectant, Tailgate Seal, Tie Down Anchor, Tonneau Cover, and much more!
About Extang
Extang, Inc. manufactures America's number one selling pickup truck bed tonneau and tonno covers, pick up truck accessories, and tonneau - tonno truck bed cover products since 1982. Extang was the first tonneau manufacturing company in America to sell the tonneau - tonno pickup truck bed cover, tonneau pickup truck accessories, tonno pick-up truck accessories, tonneau truck bed covers, and tonno pickup truck bed covers nationwide. Extang engineers created the No Damage, No Drilling, Clamp-On Aluminum Frame tonneau truck cover and the tonno pickup truck bed cover systems. We care about our tonno truck cover customers and understand how much you love your pickup truck. That leads us to design and build only the finest tonneaus - tonnos made so that they can be backed by the best pickup truck accessories and aftermarket pick up truck products warranty in the automotive industry. The Extang Warranty has you covered longer than most pickup truck owners will own their pick up trucks. So why worry? Our Extang tonneau truck cover customers receive a Lifetime warranty on the tonneau truck cover, tonno pickup truck frame and 10 Years limited warranty on any of our tonneau - tonno pick up truck bed covers and tonneau truck bed cover tarps. That's more than enough! There's a long road ahead and Extang tonneaus - tonnos have you and your pickup truck covered, protected and secure. Just like our pick up truck tonneaus - tonnos!
About Chux Trux
Chux began as an idea back in 1990. At the time there were very few automotive accessory stores and mini trucks were very popular. I was a mini truck enthusiast. After working in the world of auto parts for most of my life and after that the cell phone business and part time pin-chaser in a bowling alley, I put together a business plan using books from the library, consulted with some guys I knew from a local wholesale automotive supplier and started going to banks for funding. I visited quite a few banks but after about 9 months, I was granted an SBA backed loan and started looking for buildings. After a long search I ended up at a small shop that sat way back off the road in Independence, Mo. on the east side of Kansas City. The building had been a Taylor Rental store (division of Stanley Tools) and Taylor had many years remaining on the lease even though they had closed the store. On June 1, 1991 Chux Trux opened for business. The first day I sold 1 bugshield. That's all. The first month we totaled 12,000 in sales. Same the second month. There was one other employee at the time but he didn't always show up for work. After a month went by, I let him go. For the next two months I sold and installed everything. The business was growing. In September, Shawn Shipers wandered in and we hit it off. I asked him if he needed a job and he said yes. He was from Pattonsburg, Mo. I had never heard of it. Today, we have grown to multiple locations with over 2 dozen employee's, including a commercial division selling B2B including car dealers, contractors, municipalities and more.