Independence Automotive Accessories by Fabtech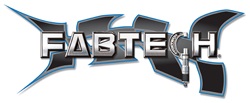 Fabtech automotive parts are available to you in Independence, MO at Chux Trux! Find all the Fabtech accessories you need including Axle Spindle, Axle U-Bolt, Coil Over Shock Absorber, Coil Spring Set, Control Arm Bushing Kit, Drive Shaft, Leaf Spring, Lift Kit-Suspension, Lift Kit-Suspension Component, Lift Kit-Suspension w/Shock, Multi Shock Kit, Remote Reservoir Mount Kit, Shock Absorber, Steering Damper Kit, Suspension Control Arm Bumper, and much more!
About Fabtech
Established in 1989, Fabtech started as a small custom fabrication shop specializing in building suspensions for Prerunners and Race Trucks. Fabtech has since grown into a world class manufacturer of Suspension Systems and accessories for the offroad enthusiast. Fabtech operates a 200,000 sq. ft facility in Chino, California performing all phases of R&D and Manufacturing in house. Suspension designs are created internally and hand crafted by Fabtech's team of Race Shop fabricators and engineers for proper functionality and performance. State of the art CNC Lasers, Mills, Lathes and Welders construct each component for exceptional quality control and superior strength. Unique designs, extensive testing and superior strength is why Fabtech builds the finest 2 & 4 Wheel Drive Suspension Systems on the market today.
About Chux Trux
Chux began as an idea back in 1990. At the time there were very few automotive accessory stores and mini trucks were very popular. I was a mini truck enthusiast. After working in the world of auto parts for most of my life and after that the cell phone business and part time pin-chaser in a bowling alley, I put together a business plan using books from the library, consulted with some guys I knew from a local wholesale automotive supplier and started going to banks for funding. I visited quite a few banks but after about 9 months, I was granted an SBA backed loan and started looking for buildings. After a long search I ended up at a small shop that sat way back off the road in Independence, Mo. on the east side of Kansas City. The building had been a Taylor Rental store (division of Stanley Tools) and Taylor had many years remaining on the lease even though they had closed the store. On June 1, 1991 Chux Trux opened for business. The first day I sold 1 bugshield. That's all. The first month we totaled 12,000 in sales. Same the second month. There was one other employee at the time but he didn't always show up for work. After a month went by, I let him go. For the next two months I sold and installed everything. The business was growing. In September, Shawn Shipers wandered in and we hit it off. I asked him if he needed a job and he said yes. He was from Pattonsburg, Mo. I had never heard of it. Today, we have grown to multiple locations with over 2 dozen employee's, including a commercial division selling B2B including car dealers, contractors, municipalities and more.